Firm Overview
Our accomplished and aggressive attorneys have more than 50 years of combined experience helping Milwaukee area personal injury victims get compensation for lost wages, damaged property, pain and suffering, and medical bills.
Hit By A Drunk Driver
Preserving Evidence for Your Case
We are a Milwaukee-Waukesha based law firm representing people throughout the State of Wisconsin with a focus on personal injuries, truck and auto accidents, work-related injuries, rideshare accidents, product and dangerous drugs liability claims, among others.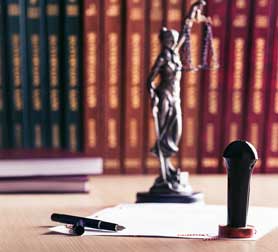 Our lawyers also have a strong background in providing businesses and individuals with premium legal services in the areas of personal injury, workers compensation, motor vehicle accidents as well as dangerous drug litigation, rideshare accidents, and consumer violations.
Each case is handled by a lawyer who focuses on that particular area, but we also collaborate on each case that we take on in order to maximize its results.  At Welcenbach Law Offices, S.C., we have successfully handled complex cases for more than 50 combined years. No two cases are the same, which is why we take the time to thoroughly research the facts in order to create a strategy that will work for you.
In-Depth Legal Experience in a Variety of Areas
The attorneys at our law firm offer clients a holistic approach by meeting their current needs, as well as their long-term goals. Our clients often become clients for life since we provide a variety of legal services, such as:
Truck Accidents, Auto Accidents, Personal Injury, and Workers' Compensation
We have experienced trial lawyers who fight to help clients obtain the compensation they deserve. We aggressively represent clients severely injured in car accidents, slip and fall accidents, as well as from nursing home abuse, medical malpractice, and product liability. We also provide compassionate representation to families who lost a loved one in a wrongful death accident. We are some of the most compassionate and experienced worker's compensation attorneys in Milwaukee.
Welcenbach Law Offices, S.C. Handles Cases Related to:
Dangerous Drugs
Truck Accidents
Wrongful Death
Car Accidents
Motorcycle Accidents
Insurance Bad Faith
Bicycle Accidents
Dog Bites
Medical Malpractice
Nursing Home Abuse
Premises Liability
Product Liability
Workers' Compensation
Get Skilled And Compassionate Legal Guidance
Our team at Welcenbach Law Offices, S.C. understands the stress and financial hardship you may be experiencing. When you work with us, you can trust that we are fighting for your best interests and are doing everything possible to maximize your financial recovery. If you are in need of a Milwaukee car accident lawyer, or a personal injury lawyer, please contact us today to schedule a free initial consultation — we are ready to fight for you.