Milwaukee Healthcare Fraud Attorney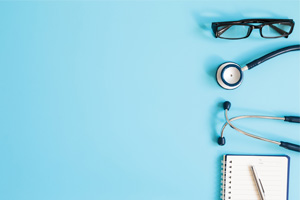 Are you a current or former employee of a hospital, doctor, physician or another healthcare provider and believe that fraud is being committed?  Have you been asked to participate in or cover up a fraudulent billing practice, Medicare submission or another illegal practice?  If so, we can help to answer your questions about your rights. If you feel that you or someone you love is a victim, contact a Milwaukee healthcare fraud lawyer at Welcenbach Law Offices today.
There is no doubt that proper medical documentation and billing are essential parts of the healthcare system. No one wants to work for free.  However, sometimes an individual or institution will submit billing paperwork that makes claims that are false and fraudulent on their face. Wisconsin Healthcare Fraud still constitutes the exception, but it happens too often to ignore it.
Fraud in the Healthcare System Is Common
Healthcare fraud is all too frequent everywhere, including Wisconsin, and it is a major reason for skyrocketing healthcare costs.  Every year, improper claims alone cost the government and its taxpayer's tens of millions of dollars. The overwhelming volume of healthcare claims makes finding fraudulent claims very difficult to identify and catch those who try to steal from taxpayers.
Unfortunately, when someone submits a fraudulent claim for payment to programs like Medicare, Medicaid, or veterans' healthcare programs and systems, the effect can be very costly to taxpayers. That is why the federal False Claims Act (FCA) was passed by Congress. The False Claims Act is an attempt by the federal government to protect taxpayers by making the filing of false claims for reimbursement illegal.
The FCA applies to allegations that someone, whether it is an individual or a business, who is defrauding the government by obtaining payment or reimbursement to which they are not actually entitled, can more easily be identified and sued. The FCA protects "whistleblowers" from retaliation for reporting the fraud and it allows an individual with personal knowledge of the fraud to bring a lawsuit on behalf of the government.  That said, the whistleblower must have personal knowledge of the fraudulent conduct; they cannot file an FCA lawsuit based on publicly available information. The FCA plaintiff must know about the fraud firsthand.
In return for the help of the whistleblower, the FCA provides an incentive designed to encourage whistleblowers to share what they know. If the lawsuit is successful, the FCA plaintiff can receive between 15% to 30% of the total amount recovered for the government. Some FCA claims recover tens of millions of dollars, so 15 can be a very large amount.
The amount recovered in False Claims Act suits depends on both the number of violations and the amount of money received as the result of the fraud. In addition, the recovery will also include a penalty of between $5,500 to $11,000 for each false claim, plus an amount equal to three times the amount of the false claims.
A Case Example
One very prominent case that was pursued from Wisconsin is the case of Ascension All Saints Hospital's contracted anesthesiology group. According to the complaint, Ascension systematically overbilled Medicare and Medicaid between 2011 and 2014. In all, they took millions of dollars in excess over-billings, according to a federal lawsuit, which was brought by a whistleblower who claimed he was fired because he refused to participate in the alleged scheme.
The whistleblower, anesthesiologist Dr. John Mamalakis, brought the lawsuit against TeamHealth, the anesthesiology group that was his former employer and who provided and continues to provide anesthesiology services for All Saints.
Mamalakis had been working with Southeastern Anesthesia Consultants for two years at what is now called Ascension All Saints Hospital. He then became an employee of Anesthetix when the hospital switched to that company for its anesthesia services. Anesthetix was then bought out by TeamHealth, which took over at All Saints in January 2011.
Mamalakis filed the complaint in the U.S. District Court for the Eastern District of Wisconsin in 2014, and it alleged that TeamHealth and a number of the company's doctors of a scheme designed to overcharge Medicare and state insurance programs in 16 U.S. states, and the District of Columbia. His complaint further alleged that the company engaged in fraudulent billing practices, and that the hospital and that the company engaged in anesthesiologic practices that may sometimes endanger patients. These practices occurred at All Saints and other clinics and hospitals served by TeamHealth.
Healthcare Fraud Can Take Different Forms
Healthcare fraud actually takes many forms and is not always easy to see. Some of the most common forms of healthcare fraud include:
Billing and coding fraud— This is the most common form of healthcare fraud. The federal healthcare systems, including both Medicare and Medicaid, are cheated out of millions every year by facilities billing for services that were never provided or were unnecessary. They either pad existing claims with extra services or they make up claims using the identity of a real patient. Other examples of billing fraud can also include upcoding, using medical billing codes to charge for more expensive services than were actually needed or provided.
Unbundling— Many providers also commit fraud when they unbundle services that are typically provided together at a discounted rate. By unbundling these services and spreading the charges over time, healthcare providers can obtain extra compensation for the same services.
Lack of medical necessity and Records Falsification— Some medical providers run up charges by conducting unnecessary and expensive tests and/or procedures on patients who do not need them. Quite often, a provider will provide falsified patient records in order to support a false claim.
Kickbacks— Kickbacks are any form of compensation, whether it is cash, gifts, discounted products or patient referrals, that is given with the intent of influencing a physician or healthcare provider. Kickbacks violate the federal anti-kickback statute, but pay-to-play kickback schemes are all too common types of healthcare fraud.
Co-Pay inflation— Patients become victims of healthcare fraud when they are billed more than their actual co-pay for services rendered.
Medicare Part D fraud— Part D is the portion of Medicare that covers prescription drugs. Unfortunately, this also is highly susceptible to fraud. Sometimes providers and pharmacies charge for brand-name drugs when they are actually providing generic drugs. Sometimes, they fill prescriptions from non-existent doctors or doctors who are not Medicare eligible. In some cases, vendors commit healthcare fraud when they make misrepresentations when submitting a bid for a drug with the Centers for Medicare & Medicaid Services (CMS).
Why You Need a Wisconsin Healthcare Fraud Attorney
Most people who wish to pursue a whistleblower case regarding healthcare fraud do so because they want to right a wrong. We all lose out when the cost of healthcare spikes. Pursuing a False Claims Act case against a company can help stop the waste, fraud, and abuse and a large recovery can help to deter other companies from engaging in the same type of behavior. However, such a lawsuit can be very complex and involve a lot of lawyers and even insurance companies, all working against you to benefit their client.
Contact a Healthcare Fraud Lawyer at Welcenbach Law Offices Today
If you are concerned that your employer or one of its contractors may be committing healthcare fraud, contact us as soon as possible to schedule a consultation with a healthcare fraud attorney at our firm.
The personal injury attorneys at Welcenbach Law Offices are leaders in dealing with Wisconsin healthcare fraud, and we can guide you down the right path, while also protecting your rights as a whistleblower under the False Claims Act.