Milwaukee Motorcycle Accident Lawyer
Motorcycle Accident Attorney Serving Milwaukee, WI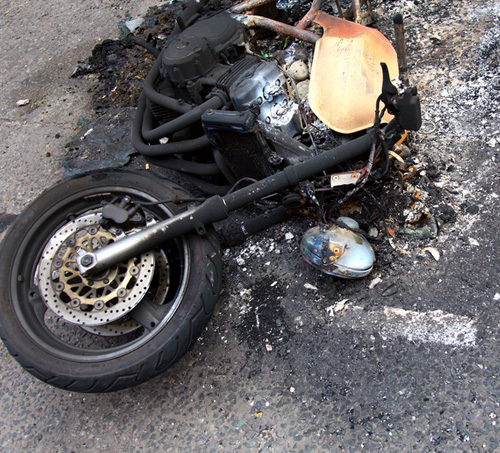 Our experienced team is one of the leading firms specializing in personal injury cases involving motorcycles. Welcenbach Law Offices has helped motorcycle accident victims recover compensation for their medical bills, lost wages, and destroyed property for over 40 years. Let a Milwaukee motorcycle accident lawyer fight for your rights.
We understand that when it comes to motorcycle safety, often times other drivers just don't pay enough attention and put you in harm's way.
Motorcycle crashes are 209% more likely to end in fatalities compared to car accidents. According to the National Highway Traffic Safety Administration, in 2009 alone, 4,462 motorcyclists were killed—a decrease of 16 percent from the 5,312 motorcyclists killed in 2008. There were 90,000 motorcyclists injured during 2009.
Motorcycle Safety
With the severity and frequent occurrence of motorcycle accidents, it is important to raise awareness about how to deal with motorcycles on the road, as well as hold negligent drivers responsible for the harm that they cause. Our team of experienced lawyers has the knowledge and skills related to motorcycle accident cases required to successfully help victims get compensation for their medical bills, or for loved ones to get compensation for lost income and emotional distress related to the death of a loved one resulting from a negligent driver.
Among the many safety precautions given to motorcycle riders, according to the consumer reports, here are some important riding tips:
Watch for road hazards: Because a motorcycle has less contact with the pavement than a car, pebbles, sand, or wet leaves, can cause a bike to slide unexpectedly, easily resulting in a spill.
Be defensive: 70% of the time, cars are the cause of motorcycle accidents so riders must be on the defensive at all times while driving.
Wear proper riding gear: There are many different materials on the market today that prevent wind chill, road rash and injuries from flying bugs and debris.
Use your head: Helmet safety is of the uttermost importance. Even if you live in a state where wearing a helmet is not required, do yourself a favor and wear one to prevent a major head injury or death.
Motorcycle Safety Foundation Course: Find a local course to learn the basics if you are a new rider and to refresh on the technical skills needed to perform maneuvers to prevent an accident.
Motorcycle Accident Injuries
Wisconsin had over 2,000 motorcycle crashes this past year and 82 of those resulted in death. Using a Milwaukee motorcycle accident lawyer is your best chance of holding the negligent party accountable. We are here to help those who have been injured on large highways and roads such as Hwy. 45, 894, I-43, and I-94. Accidents of any kind can result in large medical bills, lost wages, pain and suffering, and other expenses. Our Milwaukee car accident lawyers have the trial experience to help our clients get all they need and deserve. Here are a few of the injuries motorcyclist can experience:
Brain injury or closed head injury
Herniated disc
Broken bones
Spinal cord injury
Back injury
Neck injury
Scarring
Whiplash
Other serious injuries
Call A Milwaukee Motorcycle Accident Lawyer Today To Seek Justice
After a motorcycle accident, you and your family need the advice of someone you can trust. If you would like a free consultation with one of our lawyers, contact us any time. There is no obligation. Call our attorneys in Milwaukee or Waukesha at (414) 774-7330. We will either help you right away or get back to you quickly. Evening and weekend appointments are available.