The Most Common Causes of Motorcycle Accidents and How to Avoid Them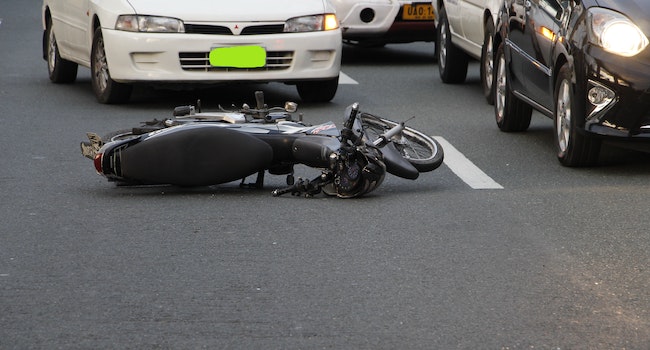 Motorcycles have become a popular mode of transportation for many people in recent years. With the increasing number of riders, it is essential to be aware of the most common causes of motorcycle accidents and how they can be avoided.
Every year, thousands of motorcyclists are injured or killed due to preventable situations that arise while riding. To ensure your safety on the road, understanding these risks and taking proactive steps to avoid them will keep you safe and help protect other drivers as well.
Contact a motorcycle accident lawyer from Welcenbach Law Offices to get started on your case.
Understanding Motorcycle Accidents
A motorcycle accident is any collision between a motorcyclist and another vehicle, person, or object. It usually involves personal injury or property damage. Motorcycle accidents can range from minor collisions to catastrophic crashes that result in serious injuries or death for the rider and/or other parties involved. The combination of high speeds and lack of protection increases the risk of severe injuries sustained by riders when an accident occurs.
Common Causes of Motorcycle Accidents
Let's take a look at some of the most common causes of motorcycle accidents:
Driver negligence — Drivers who are distracted, under the influence of drugs or alcohol, or simply not paying attention can cause serious accidents involving motorcycles.
Lane splitting — Motorcyclists who attempt to ride between lanes of traffic are at risk of being hit by other drivers who may not see them.
Speeding — Excessive speed is a leading cause of all types of accidents, including motorcycle accidents.
Failure to yield — Drivers who fail to yield the right-of-way to motorcyclists at intersections or when merging onto highways can cause serious accidents.
Poor road conditions — Potholes, debris, and other hazards on the road can be especially dangerous for motorcyclists who are less stable than other vehicles.
Inexperienced riders — Motorcyclists who are inexperienced or who have not received proper training are at higher risk of accidents.
These are just a few of the many factors that can contribute to motorcycle accidents. If you have been injured in a motorcycle accident, it is important to speak with a qualified personal injury lawyer who can help you understand your rights and pursue the compensation you deserve.
How to Avoid Motorcycle Accidents
While accidents can sometimes be unavoidable, there are steps that motorcyclists can take to reduce their risk of being involved in an accident:
Wear protective gear. Wearing proper protective gear such as helmets, gloves, and leather jackets can help reduce the severity of injuries in the event of an accident.
Stay visible. Wear brightly colored clothing or reflective materials, and use your headlight to increase your visibility to other drivers.
Avoid blind spots. Stay out of other driver's blind spots, and always assume that other drivers cannot see you.
Follow traffic laws. Obey speed limits, signal when changing lanes, and always ride
defensively.
Stay alert. Avoid distractions such as cell phones or other electronic devices, and stay alert for any potential hazards on the road.
Take a motorcycle safety course. Proper training can improve your skills and help you stay safe on the road.
Remember, safety should always be your top priority when riding a motorcycle. By taking these steps and always staying alert and aware on the road, you can reduce your risk of being involved in an accident.
What Should I Do If I Get in a Motorcycle Accident?
If you are involved in a motorcycle accident, it is important to take the following steps:
Seek medical attention. If you or anyone else involved in the accident is injured, seek medical attention immediately.
Call the police. Contact the police and report the accident, even if it seems minor. Ask the police to file an accident report.
Collect information. Obtain the contact and insurance information of all drivers involved in the accident, as well as the contact information of any witnesses.
Document the scene. Take photos of the accident scene, including the location, any damage to the vehicles involved, and any injuries.
Contact a motorcycle accident lawyer. You should speak with a qualified motorcycle accident lawyer who can help you understand your rights and pursue the compensation you deserve.
Remember, it is important to remain calm and not admit fault at the scene of the accident. Let the police and your lawyer handle any legal or insurance matters. By taking these steps, you can protect your rights and increase your chances of obtaining fair compensation for any injuries or damages you may have sustained.
Contact Welcenbach Law Offices Today
Now that you know some of the most common causes of motorcycle accidents and how to avoid these incidents, hopefully you can stay safe on the road. Unfortunately, some motorcycle accidents are inevitable. So if you ever experience one, make sure you contact an experienced personal injury lawyer.
At Welcenbach Law Offices, we will help you get the compensation you deserve for your motorcycle accident claim. Call us today to schedule a free consultation.