Milwaukee Belviq Lawsuit Lawyers
Do You Have a Case to Bring Against Belviq?
Have you or a close friend or family member been diagnosed with cancer and taken Belviq?  If so you may have a claim. Dangerous drug cases can be complicated. It is important to reach out to a Milwaukee Belviq Lawsuit Lawyer for experienced and compassionate legal guidance.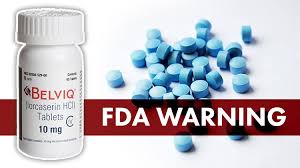 The weight-loss drug Belviq was removed from the market in February 2020 in a voluntary recall. The basis for the recall was the numerous concerns that the drug's side effects may include a significantly increased risk of various types of cancer. Because of that, thousands of lawsuits, including many class-action claims, are currently being brought by former Belviq users nationwide. Financial compensation or settlements may be available through a Belviq recall lawsuit for former users who have been diagnosed with pancreatic, colorectal, and lung cancers, although there have many other types of cancers reported.
The manufacturer of Belviq and Belviq XR (lorcaserin), Eisai Co., made millions of dollars on these drugs, even though they suspected early on that they were linked to cancer diagnoses. Belviq first received approval from the U.S. Food and Drug Administration (FDA) in 2012, as prescription weight loss drugs for those who are obese or who have weight-related medical problems preventing them from losing weight through traditional diet and exercise.
If you think you have a case to bring against Belviq, please reach out to a Milwaukee Belviq lawsuit lawyer from Welcenbach Law Offices. We can help you get the compensation you deserve.
What Are the Risks of Taking Belviq?
Belviq was the first prescription weight loss drug to be approved by the FDA since Fen-Phen and Redux were recalled by the agency in 1997. Both of those medications combined the medications fenfluramine and phentermine, and both drugs were recalled after they were linked to an increased risk of serious heart problems. Even before Belviq was released to the market, several pre-market studies indicated an increased risk of cancerous tumors in rats.
As a condition of its approval, the FDA required the drugmaker to conduct additional clinical trials to evaluate the Belviq side effects on the heart. After the serious health problems previously associated with Fen-Phen and Redux, the agency wanted to make sure that patients taking Belviq did not face cardiovascular dangers.
As a result of that study, researchers identified a cancer risk associated with Belviq, which eventually led to the FDA issuing a drug safety communication on February 13, 2020, warning users to stop using Belviq due to the cancer risks identified during a safety clinical trial that was required when the drug was approved.
Why Belviq Was Recalled?
In February 2020, the manufacturer of Belviq, Eisai, submitted a request to the FDA to voluntarily recall the drug based on the results of its clinical trial, which showed that Belviq was associated with a significantly increased cancer risk.  Soon after, an FDA press release announced the recall and advised patients to dispose of unused Belviq at a drug take-back location or in their household trash and to talk with their health care provider about alternative weight loss treatments.  In that press release, the FDA also advised doctors to stop prescribing Belviq to patients due to the increased cancer risk associated with the drug.
As noted, over the years the overall reputation of weight-loss drugs is poor — they have never been known for their safety and efficacy. Apparently, Belviq does not present an exception. A range of cancers was reported among the 12,000 participants in the five-year study, with several types of cancer occurring more frequently among users of Belviq.
During the study, these researchers found that 7.7% of individuals taking Belviq were diagnosed with cancer during the study, compared to 7.1% of users who received a placebo. Just as troubling was that the increased risk wasn't seen during the first few months of testing. In fact, the increased risk didn't show up until users had been taking Belviq for an extended period.
When the FDA announced the recall of Belviq, the agency did not call for special cancer screenings for patients who had taken the drug but have questions about the cancer risks associated with the drug, to speak to their doctors.
Who Is Eligible to File a Belviq Lawsuit?
People who developed cancer after taking Belviq, or who lost a loved one to cancer after taking the drug, should speak to an attorney to determine if they have a case. Given the relatively short time since the drugs were recalled, it should come as no surprise that the vast majority of Belviq lawsuits are still in the early stages.
If you ever took Belviq or its generic equivalent lorcaserin and you were later diagnosed with any type of cancer, you should consider filing a claim against the drug's manufacturer, Eisai Co. If you are over 18, and you have ever taken Belviq, Belviq XR, or any brand of lorcaserin, including a generic, you may have a case. Likewise, if a loved one took this weight loss drug and was diagnosed with cancer, you may also contact us on their behalf.
Keep in mind, every case is unique, but many people who successfully file drug or medical device lawsuits can recover money for all sorts of damages, including the following:
Past and future medical bills, including hospital stays, medication, in-home care, and rehabilitation and physical therapy, as applicable;
Lost wages and other income;
Pain and suffering;
Funeral expenses (in the event of a loved one's death)
In a broad sense, if you can prove your case, when you file a complaint, you may be entitled to compensation for any past and future costs associated with their cancer diagnosis.
Contact a Milwaukee Belviq Lawsuit Lawyer Today
Only a knowledgeable and experienced Milwaukee personal injury attorney can determine whether or not you may have a viable Belviq lawsuit. Thankfully, it costs you nothing up front to hire one. In fact, we pay all costs along the way; you pay nothing until you win your case and get compensation. These cases are time-sensitive; you do not have an unlimited amount of time to bring your case, so you should contact us for a free consultation to get the process started.