How to Choose the Best Personal Injury Attorney for Your Case
November 20, 2015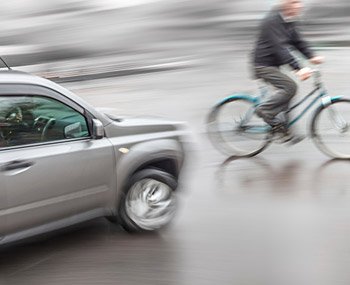 Personal injury lawsuits involve many complex components such as obtaining medical records, filing legal documentation, as well as a variety of issues with benefits and insurance claims or coverage.
To properly navigate your possible personal injury claim, it is highly recommended that you seek appropriate legal counsel, specifically a personal injury attorney.
Understandably, choosing a personal injury law firm can be a daunting task if you don't do your research. Thus, in hopes of simplifying your search, here are few tips on how to choose the best personal injury attorney for your claim or case.
First and foremost, if you have suffered a personal injury of some kind, conducting independent research on your personal injury claim or lawsuit will help narrow down the list of personal injury lawyers you should work with.
If you know that your specific type of personal injury lawsuit involves extensive legal precedent and experience, then you can tailor your list of potential lawyers to those who have a certain amount of experience with personal injury claims that are similar to yours.
Your list should weigh certain factors, such as specialization, affordability, a proven track record, reputation, and trial experience. If you need assistance with choosing a personal injury lawyer or you're a little weary of searching online for representation, then ask friends and family members for referrals.
Once you have a few good personal injury lawyers in mind then you can evaluate them based on the above mentioned factors.
Below is a video transcript outlining 7 tips to find the best personal injury lawyer Milwaukee, Wisconsin.
Transcript:
(Are you searching Google for the best Personal Injury Attorney near me, or the best personal injury lawyer near me. If so please join me and I'll give you seven tips to find the best personal injury attorney for you. Hi I'm Bob Welcenbach . Today, I'm going to be talking about 7 Tips to find the best personal injury attorney for you. Tip number 1, find a lawyer that specializes in personal injury law. Many lawyers practice general areas: bankruptcy, divorce, criminal, and personal injury. You want to make sure that you find a lawyer who specializes in personal injury because they are going to have a much better grasp of what has to be done to get you the maximum settlement or resolve that trial. Tip number two, find a lawyer who has actual trial experience. As everyone knows nowadays, trials are pretty rare, so you need to find a lawyer who has had actual trial experience. So when you go in to interview a lawyer to handle your personal injury case, ask them how many trials have they had. When's the last trial they have had. How many trials did they have last year. You want to make sure that you hire someone who is not afraid to go after the insurance companies and who is going to get you the maximum amount for your case.  Tip Number 3, find a personal injury attorney who has handled similar cases to yours and has had substantial verdicts or settlements. You want to make sure that the lawyer you're hiring has handled cases that are just like yours. 
So that they know what they're doing and that they've had actual results and success in past cases. Tip number 4, find a lawyer who is active in their State Trial Lawyers Associations. Find someone who has a membership role in those organizations. Those are going to be the trial lawyers who focus on personal injury, know the law and are able to get you the maximum results. Tip number 5, find a personal injury lawyer who will handle your case personally. Many of the big law firms have so much staff and so much overhead that they're going to pass your case off to a secretary or a paralegal. Which is fine in some cases, but your case deserves an attention of an attorney who is trained to handle the exact type of matter that you have, blah blah. Number five, Tip number five, Find a Lawyer who'll handle your case personally. When you interview the lawyer ask him or her if she or he going to be able to handle your case personally. Or is it going to be passed off to a secretary or a paralegal or an associate. You want to make sure that your case is handled by the lawyer that you're hiring, someone who has gone to law school, who knows the law and who knows how to deal with the insurance company. Many times at the big law firms, they're too busy, they have too much overhead and they pass the case off to a paralegal and you may never talk to a lawyer. Tip number 6, look online for lawyer. Tip number 6, look online to see the reviews that the lawyer you want to hire has. 
It's important to see what other clients and other attorneys have said about your lawyer and whether that's someone that you can get to know, like, and trust to handle your case. Finally, Tip Number 7, look online. Finally, Tip Number 7, look online to see if your lawyer has ratings from Aval, Super Lawyers, Facebook or Google reviews to see what their ratings are from other lawyers. This is important to see, is your lawyer respected in the community and by other lawyers? Are they competent to handle a significant personal injury case for you? If you have any other questions, feel free to visit our website or call for more information.)
If you've been injured in any type of accident due to the negligence of another person or entity, you need the strongest representation possible.
At Welcenbach Law Offices, our Milwaukee auto accident attorneys have extensive experience helping individuals who have been injured in a variety of circumstances.
No matter what your case entails, you can trust that our team of skilled attorneys will work hard to get you the compensation you deserve. Contact us today to schedule a free consultation!