Wisconsin Personal Injury Lawyer
Welcenbach Law Offices, SC is a Milwaukee-Waukesha based law firm that has represented thousands of injured clients in Wisconsin and the surrounding communities. For over three decades, our team has garnered a reputation for responsiveness, professionalism, and getting results. Each case is handled by a lawyer who focuses on that particular area, but we also collaborate on each case that we take on in order to maximize its results.
Our team at Welcenbach Law Offices, S.C. understands the stress and financial hardship you may be experiencing. We have successfully helped many clients get compensation for lost wages, destroyed property, medical bills, and more. No two cases are the same, which is why we take the time to thoroughly research the facts in order to create a strategy that will work for you. When you work with us, you can trust that we are fighting for your best interests and are doing everything possible to maximize your financial recovery.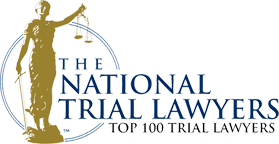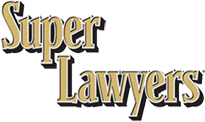 Welcenbach Law Offices, S.C. handles cases related to:
Car Accidents
Insurance Bad Faith
Bicycle Accidents
Dog Bites
Medical Malpractice
Motorcycle Accidents
Nursing Home Abuse
Premises Liability
Product Liability
Truck Accidents
Workers' Compensation
Wrongful Death
We've helped thousands of injured clients in the Wisconsin area get the compensation they deserve.
We charge no attorneys' fees until you get a settlement or verdict. All you have to do is speak with one of our attorneys in a free consultation to find out if you have a case.
If you do, we will personally guide you through every aspect of your case, making sure your needs are met at every step of the way. We are experienced trial lawyers who fight to help our clients obtain the compensation they deserve. We aggressively represent clients severely injured in car accidents, slip and fall accidents, as well as from nursing home abuse, medical malpractice and product liability. We also provide compassionate representation to families who lost a loved one in a wrongful death accident.
If you have suffered any of the following injuries, our team can help you hold the negligent party responsible:
Brain Injuries
Brain injuries can lead to serious consequences including memory loss, depression, and photophobia. Whether you suffered a concussion, temporary blackout, or had a memory loss, it is important to be evaluated for potential brain injuries. Costs of brain injuries can include surgeries, rehabilitation, diminished capacity, prescription medication, and more.
At Welcenbach Law Offices we have successfully represented clients who have suffered serious side effects and consequences resulting from a brain injury. We have a long history of getting our clients the compensation they deserve.
Defective Products/Product Liability
Wisconsin Product Liability Law provides that manufacturers, distributors, suppliers, and retailers who make and sell unreasonably dangerous and defective products and prescription drugs to the public are responsible for the injuries those products cause.
Welcenbach Law Offices has handled product liability cases for more than 35 years and have helped those injured and harmed by defective products such as defective medical devices, lawnmowers, ladders, automobile parts, toys, ovens, walkers, scooters and guns, and other unsafe products recover thousands.
Dog Bites
Have you suffered an injury due to dog bites or other animal attacks? The law provides that an owner or a keeper of a pet must take reasonable means to ensure that the animal does not cause you any harm.
If you've suffered harm due to someone's negligence, call Welcenbach Law Offices today. We have handled dog bite cases from poodles to pit bulls. Wisconsin provides for strict liability if you are bitten or injured by a dog. In addition, if the dog had previously bitten someone else, then double damages may be available.
Nursing Home Abuse & Neglect
Nursing home abuse and neglect is a common and growing problem in Wisconsin. The isolation and lack of mobility of nursing home residents are made worse by a lack of appropriate care that can lead to serious harm or even death. Pressure ulcers, falls, bruising and broken bones are all indications of nursing home neglect.
If you or a loved one has been seriously injured due to nursing home neglect, call the Milwaukee Personal Injury attorneys at Welcenbach Law Offices now to discuss your rights and how we can hold negligent parties accountable.
Slip & Fall or "Premises Liability"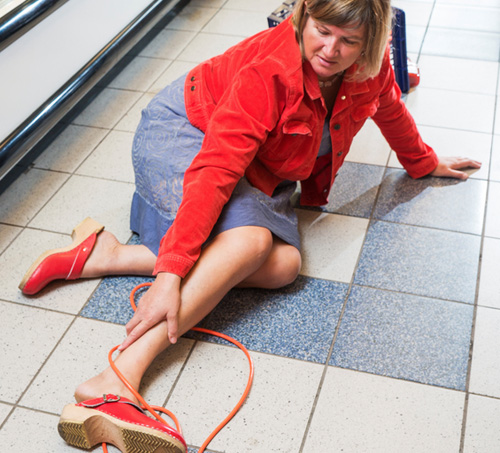 Slip and fall, or other accidents on someone else's property, can cause serious injuries. Property owners who are negligent in taking care of their property are liable for the injuries which result from dangerous conditions on their property, such as wet or slippery floors; accumulation of snow or ice or rainwater or other hazards, broken or missing handrails; poorly lit or unlit hallways or stairways; uneven pavement or floors; and lack of security, etc.
People who are injured deserve compensation for any pain and suffering, lost wages, medical bills, and other consequences. However, property owners and their insurance companies don't often pay compensation willingly. It is important to get a lawyer as quickly as possible after the accident, before the property owner has the chance to destroy any evidence.
Premises Liability Lawsuits
"Premises liability" is the legal term that encompasses slip and falls. Premises liability law holds the owners of dangerous property responsible for any injuries which could have been avoided had they not been negligent. To get compensation, you must prove that the hazard on the property was the cause of the injury.
Common examples of situations that result in valid premises liability lawsuits include:
Slips in pools of water or other liquids
Falls in decrepit apartment buildings
Merchandise falling from shelves
Pallets or other objects left in the aisle
Trips and falls because of holes or uneven surfaces in pavement or floors
Our experienced attorneys are knowledgeable of the techniques that insurance companies often use to deny victims fair compensation and know how to win for our clients. We have more than 30 years of trial experience, and can help anyone injured recover compensation.
Our firm has recovered millions for our clients, including:
$440,000 – PERSONAL INJURY
$300,000.00 – Settlement for child burned by defective potpourri crock.
$140,000.00 – Slip and fall at apartment complex.
$1,517,013 – WRONGFUL DEATH
$1,167,013.70 – Wrongful death settlement for minor whose parent was killed.
$250,000.00 – Wrongful death settlement for bicyclist struck by car.
$100,000.00 – Wrongful death settlement of policy limits on behalf of child who was killed accidentally by gun fired by another child.
View Our Case Results
When you work with us, you can trust that we are fighting for your best interests and are doing everything possible to maximize your financial recovery. Contact us today to schedule a free initial consultation — we are ready to fight for you.