How to choose a truck accident attorney in Wisconsin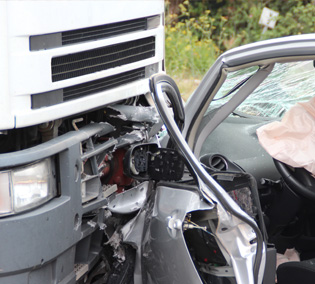 When it comes to choosing a truck accident attorney to represent you, you may have questions like: What kind of lawyer is best for a truck accident case? How do I know I can trust a lawyer? How do I know the lawyer is going to fight for me and not the insurance company?
 Here are the best questions to ask a truck accident attorney before you decide who represents you:
What experience does the truck accident attorney have in handling truck accident cases?
Does the attorney try cases or just settle?
Will the truck accident attorney personally handle your case or will it be handed off to a paralegal or junior associate?
Does the truck accident attorney work with lawyers throughout the nation on truck cases?
Does the truck accident lawyer stay on top of truck accident news and laws?
Does the truck accident attorney attend national seminars focused solely on trucking?
Does the truck accident lawyer belong to specialized attorney organizations specifically addressing truck accidents and laws?
Does the truck accident attorney belong to a trial lawyers organizations dedicated to utilizing advanced trial techniques?
At Welcenbach Law Offices, we represent victims in truck accident cases. We have more than 50 years' experience getting truck accident victims the compensation they deserve. Our truck accident attorneys are focused on trucking accident cases and as such are asked to work on cases nationwide. We invite you to explore our site further and determine for yourself if we are the best truck accident attorneys for you.