Road to Recovery: Navigating Average Settlements for Back and Neck Injuries From Car Accidents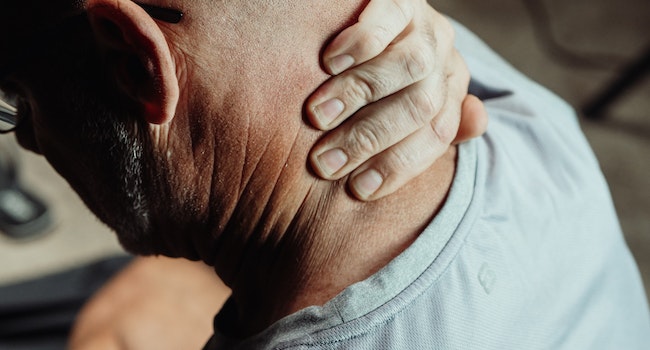 Have you been involved in a car accident that caused back and neck injuries? If so, you're not alone.
Every year, thousands of people are injured in automobile collisions resulting in mild to severe neck and back injuries.
Now, you may wonder, What is the average settlement amount for a car accident?
Knowing the average payout for car accidents involving neck and back injuries is helpful when seeking fair financial compensation. If you know how much you can expect, you can demand a fair settlement from the insurance company.
Overview of Back And Neck Injuries
Back and neck injuries are types of physical trauma that affect the muscles, tendons, ligaments, bones, joints, or discs in these areas. Symptoms can range from mild discomfort to severe pain and even paralysis. In some cases, there may be long-term effects such as chronic pain or disability.
Neck and back injuries are common in car accidents and can be caused by various factors, including the force of impact, seat belt restraints, and improper headrest positioning. Additionally, the type of accident, such as a rear-end collision, can also contribute to the severity of the injury.
It's important for those suffering from back and neck injuries to seek medical attention right away, as permanent damage could occur if not treated properly.
Also, seeking medical attention can help you with your claim. Doctors can provide you with medical records, which can be used as evidence. You should keep your receipts from your appointments as you can recover compensation for your medical bills.
Calculating an Average Settlement for Back and Neck Injuries
Calculating an average settlement amount for back and neck injuries in car accidents involves various factors such as medical expenses, lost wages, and pain and suffering. Insurance adjusters typically use a formula that includes these factors to determine a fair settlement amount.
Remember that it's difficult to determine an average settlement amount for car accident claims. This is because each case is different, so no settlement amount will be the same. It's essential to seek legal advice from an experienced car accident attorney who can help ensure that you receive a settlement that covers all your damages and losses.
Negotiating a Car Accident Settlement
Negotiating a car accident settlement requires preparation, patience, and effective communication skills.
Before entering into negotiations, it's essential to gather evidence, such as police reports and medical records, to support your case. It's also important to have a clear understanding of your damages and losses, including medical expenses and lost wages.
During negotiations, remain calm and professional. It's often helpful to have an experienced car accident attorney negotiate on your behalf to ensure that you receive a fair settlement. Remember that settling out of court can save time and money compared to a trial, but it's essential to not settle for less than what you deserve.
Examples of Back and Neck Injury Settlements from Car Accidents
Back and neck injury settlements from car accidents can vary widely depending on the circumstances of the case. In general, settlements can range from a few thousand dollars to several hundred thousand or more.
Welcenbach Law Offices' recent case results include two examples of back injury claims we've settled including $154,000 and $650,000. We've also settled a $90,000 neck injury claim. While these examples come from workplace injuries, we've also recently settled car accident claims between approximately $10,000 and $1,250,000.
These examples alone show the range of claims we've settled and how every case is different. Rest assured that when you work with our attorneys, we'll do whatever it takes to fully compensate you for your neck and back injuries.
The amount of the settlement depends on factors such as the severity of the injury, the level of medical treatment required, and the impact on the victim's daily life and ability to work. It's important to consult with a personal injury attorney who can evaluate your case and help you determine what type of settlement you may be eligible for.
Seeking Legal Representation
If you've suffered a back or neck injury from a car accident, it's crucial to seek legal representation. An attorney can assess your case and help ensure that you receive fair compensation for your medical bills, lost wages, and other damages incurred. They can also negotiate with insurance companies on your behalf to maximize the settlement amount.
Having an experienced lawyer on your side allows you to focus on recovery instead of dealing with paperwork and court proceedings. It's important to remember that the settlement should cover all costs related to the incident, not just physical injuries. With an attorney representing you, you can have peace of mind knowing that your rights are protected throughout the process.
Dealing with car accident injuries can be difficult and overwhelming. But remember that you're not alone. At Welcenbach Law Offices, our personal injury lawyers are here to help those with back and neck injuries from car accidents. Call today to schedule your free consultation.