Do I Need a Car Accident Lawyer in Milwaukee? 5 Things to Consider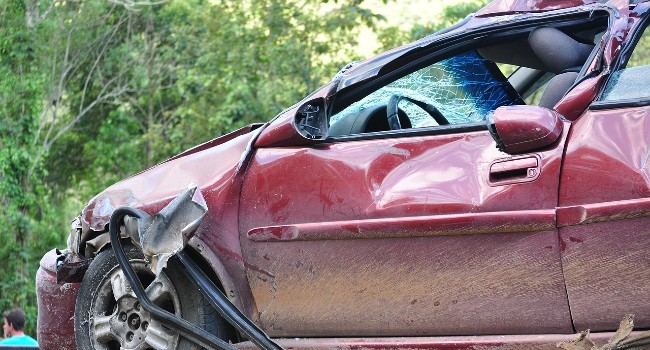 The aftermath of a car accident is overwhelming. From contacting your insurance company to scheduling doctor's appointments—a lot needs to be done. Worse, your medical bills are stacking up, and you don't know if your insurance company will cover them.
To you, it's clear that the other driver was at fault, but how can you prove it? You've heard inspirational stories about car accident victims winning settlements, but is hiring a lawyer the right move for your situation?
At Welcenbach Injury Law, we understand all too well the stress of navigating a car accident claim. So, we've put together five things you should consider before hiring a Milwaukee car accident lawyer.
#1 The Severity of Your Injuries
When deciding whether you want a lawyer, think about the severity of your accident. Did you get scrapped up, or did you sustain serious injuries? If your damages are severe, an attorney can help you get compensation to cover your medical bills.
Of course, car accident attorneys can also help you earn compensation if you only have minor injuries. Schedule a free evaluation to get a clear picture of the value of your car accident case.
#2 Your Current and Future Expenses
Along with the car accident's severity, it's important to consider your expenses from the crash. This includes both current and future expenses. For example, if your car accident injuries require lifelong medical care and you cannot work, hiring a lawyer may be in your best interest. Your lawyer will help you earn a settlement amount that covers your expenses for all your accident-related injuries and conditions.
#3 Who Was at Fault
Even if you know the other driver was entirely at fault for the accident, it's your word against theirs. Without legal representation, you could be blamed for the wreck. If this happens to you, you likely won't receive any compensation. Instead, you could be held liable for the crash. Insurance companies are experts at denying claims and paying out as little as possible, so you need to make sure that you don't get blamed.
A car accident attorney can compile evidence that proves the other party caused the car accident. If the other driver's insurance company blames you when it isn't your fault, then it's time to contact a personal injury attorney.
#4 The Cost of Hiring a Lawyer
Many people are hesitant to hire a lawyer because they're worried about the cost. They might not know that personal injury lawyers usually offer free consultations. Also, they typically only charge you if they win your case.
Car accident lawyers often charge a contingency fee, which is a percentage of the settlement you earn. This means you likely won't have to pay out-of-pocket expenses for hiring a lawyer. If you don't win, you don't have to pay.
You can ask about costs and expenses during your free consultation if you're still worried about prices.
#5 The Statute of Limitations
While deciding about hiring a car accident attorney, think about the deadline for your case. The statute of limitations is the timeframe you have to seek legal action after you've been in an accident. In Wisconsin, the statute of limitations for personal injury cases is generally three years from the date of your accident, but each case can vary.
This might seem like a long time, but it's best practice to hire a Milwaukee car accident attorney soon after your accident so that they can get started on your case. The sooner they start your case, the quicker you can earn compensation.
Benefits of Working With a Milwaukee Auto Accident Attorney
Car accidents are devastating — there's no way around it. But working with a car accident attorney can help you reduce the fallout.
Here are a few ways that a personal injury attorney can benefit you:
Understanding the law and legal terms
Compiling evidence and creating a case for you
Communicating with the insurance company
Calculating your current and future damages
Negotiating settlement amounts
Representing you in court
While hiring a lawyer may not be the right choice for everyone, there are many advantages to having an attorney on your side. You don't have to go through the claims process alone. A Wisconsin car accident lawyer can help.
Welcenbach Injury Law: Experienced Milwaukee Car Accident Lawyers 
After a car crash, all you want to do is recover and return to your everyday life, but now you have so much to deal with. Even if you take all the right precautions, you may still receive little to no compensation for your damages. That's why you need a legal advocate to help you get the compensation you deserve.
Let our car accident attorneys at Welcenbach Injury Law help you. We're devoted to helping accident victims like you achieve maximum results for an insurance claim. We've helped thousands of Milwaukee residents get large settlements in car accident cases.
If you need a Milwaukee car accident lawyer, contact Welcenbach Injury Law. Call us today to schedule your free consultation.