What Should I Do to Maximize My Car Accident Settlement in Milwaukee?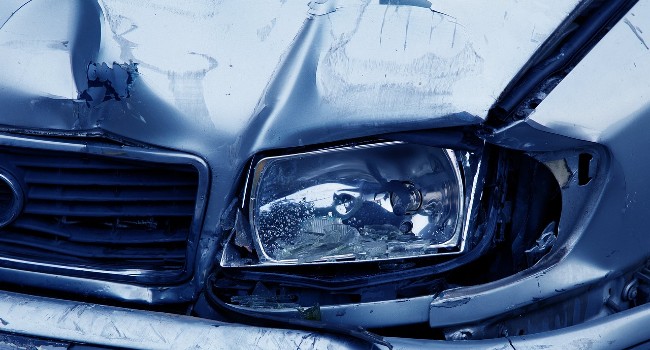 Have you been hurt in a car crash? You may be entitled to a large amount of compensation.
Fighting for the money you deserve may not be easy, but it's worth the effort. Knowing what to do to get a fair reimbursement is key to maximizing your car accident claim settlement. An experienced car accident lawyer can help.
Below are some essential steps that can help you recover fair compensation for your car accident case. If you need more help to maximize your car accident settlement in Milwaukee, contact Welcenbach Injury Law for a free consultation. Our personal injury law firm helps accident victims in a variety of practice areas, including car accidents, motorcycle accidents, and truck accidents.
Here are some ways you can maximize your car accident settlement.
Collect Evidence
The main factor affecting the size of your auto accident settlement is the amount and quality of your evidence. You can start collecting evidence from your crash seconds after it occurs and continue until you get paid.
Car accident attorneys can collect evidence for you as part of an in-depth case investigation.
Here are some pieces of critical evidence that can improve your settlement:
Photos and videos of the accident scene
Photos and videos of your injuries
Nearby camera recordings
Eyewitness testimony
The police report
Medical bills
Doctor's reports
Medical records (X-rays, MRIs, prescription receipts)
Proof of lost wages and lost income (pay stubs, W-2s)
Vehicle repair bills
The evidence you collect for your personal injury claim should back all of your past, current, and future injury-related expenses. Solid evidence proves that your damages are related to the accident, which can help you increase your settlement amount.
Claim Non-economic Damages
In addition to claiming compensation for medical expenses and lost wages, you can also recover non-economic damages. These damages are also called pain and suffering.
Pain and suffering compensate a car accident victim for physical pain, emotional anguish, loss of consortium, and other damages that affect the quality of life.
Compensation for pain and suffering is often higher than for medical expenses, lost wages, and property repair. The most common method insurance companies use to calculate non-economic damages is applying a multiplier to economic damages.
For example, suppose your economic damages add up to $20,000. The insurance company decides that the appropriate multiplier for your damages is two. Your compensation for non-economic damages will then be $40,000.
The value of this multiplier (usually between one and five) depends on many factors, including the extent of your injuries, the quality of your testimony, and any permanent disabilities. A multiplier of one is for less severe damages, while a multiplier of five encompasses serious injuries and losses.
Hire Expert Witnesses 
Besides getting compensation for your current injury-related damages, you can also recover past and future expenses. It's helpful to hire an expert witness to prove that you'll need money to treat your accident-related injuries and conditions.
Expert witnesses are professionals who can testify about the following:
The extent of your injuries
Your need for future medical assistance
The approximate duration of your recovery
The amount of pain and suffering you've endured
In most cases, these are mental and physical health experts whose testimony can influence the insurance company's decision.
Get Legal Assistance
Wisconsin laws don't require people to hire car accident lawyers. However, without a legal professional on your side, it may be tough to get fair compensation.
A Milwaukee car accident attorney can:
Collect evidence.

Legal professionals know which evidence carries the most weight for your personal injury case. They also know how and where to get such proof, like camera recordings or extensive witness testimony.

File legal paperwork.

Besides knowing how to file personal injury claims and lawsuits, you must know when to do it. Attorneys make sure you don't miss any deadlines, especially the

statute of limitations

(the time you have to file a personal injury lawsuit).

Represent you in court.

If the insurance company refuses to offer a fair settlement or the at-fault party doesn't have insurance, you would need to seek compensation in court.

Give valuable advice.

Even a simple legal mistake could reduce the amount of your compensation. An attorney makes sure you avoid errors.
Negotiating with the insurance company is the most challenging part of maximizing your settlement. These companies are experts at putting pressure on victims and minimizing the payout.
An experienced personal injury attorney knows exactly how to conduct negotiations and get clients the money they deserve.
Go to Court 
While most car accident cases settle through the at-fault party's insurance company, some end up in court.
It can happen for several reasons:
The insurance company doesn't offer a fair settlement

The at-fault party is uninsured

The limit of the at-fault party's insurance policy is lower than the cost of your damages
Instead of settling for a lower amount, you need to take your claim to court with the help of a Milwaukee car accident lawyer. You can get a higher payout if you have strong evidence and professional legal assistance.
How to Maximize My Car Accident Settlement in Milwaukee
To maximize your car accident settlement in Milwaukee, you must collect high-quality evidence, seek legal assistance, hire expert witnesses, and negotiate until you get a fair offer. You can take the case to court if negotiations don't achieve the desired goals.
Having a Milwaukee car accident attorney from Welcenbach Injury Law on your side will help ensure each step of the settlement process goes smoothly and you're represented in court if your case goes to trial.
Don't settle for a settlement amount that's less than what you deserve. Contact a Wisconsin car accident lawyer from Welcenbach Injury Law today for a free consultation.