How Is Pain and Suffering Determined After a Car Accident in Milwaukee?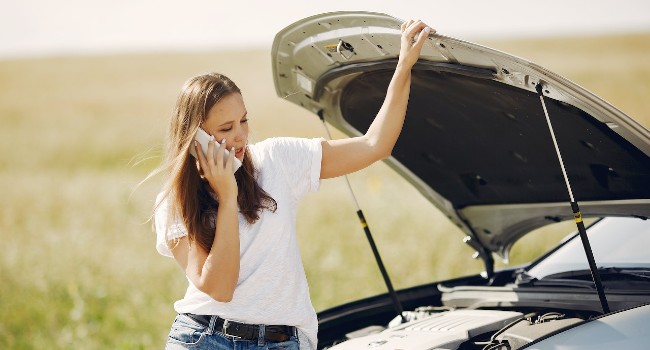 After a car accident, you may be able to seek financial compensation for your damages. If the accident was caused by someone else's negligence, you're more than likely entitled to compensation. Typically when people think of seeking money for a motor vehicle accident, they think of money-related losses, like medical bills, car repairs, and lost wages.
Did you know that you can also recover damages for pain and suffering? Yes, you can seek compensation for physical pain, mental anguish, and even disfigurement. The only catch is—it's hard to calculate how much you're owed for pain and suffering since these damages are intangible. They don't have receipts like medical expenses would.
So what are some examples of pain and suffering, and how are they determined in a Milwaukee car accident insurance claim? Keep reading to find out.
HOW PAIN AND SUFFERING IS DEFINED IN A CAR ACCIDENT
Pain and suffering is a legal term that describes the physical discomfort and emotional distress people experience due to serious injuries sustained from car accidents. These damages usually impact your lifestyle and emotional well-being, making it hard to return to your everyday life.
Pain and suffering losses can be either temporary or permanent. For example, you may face lifelong trauma due to your accident. On the other hand, the pain from your injuries may go away after a couple of weeks.
TYPES OF PAIN AND SUFFERING
To calculate the losses from your accident, you need to know what counts as pain and suffering. Here are some different types of pain and suffering damages you can claim.
PHYSICAL PAIN AND SUFFERING
This refers to the actual pain and discomfort that you feel in your body. While your medical bills may already be covered in your personal injury claim, they don't account for the physical pain your injuries have caused you.
Some examples include:
Traumatic brain injury

Neck and back pain

Headaches

Broken or fractured bones

Dislocated joints

Sprained or pulled muscles

Internal organ damage

Nerve damage

Disfiguring scarring

Permanent disability
MENTAL ANGUISH
When people think of a car accident, they think of physical injuries. But pain and suffering damages also include any mental or emotional damage you've suffered due to the accident. 
Here are some examples:
Fear

Anger

Sleeplessness or nightmares

Frustration and emotional outbursts

Mental disorders such as anxiety and depression

Post-Traumatic Stress Disorder (PTSD)

Emotional pain and distress

Psychological trauma

Cognitive damages after suffering a head or brain injury
LOSS OF ENJOYMENT OF LIFE
After a devastating car crash, you may feel lost and hopeless. You're in pain, unable to work, and suffering from depression. You used to be so happy and carefree, and now you can hardly leave the house. Depending on the severity of your injuries, you may need help performing certain tasks you would have done yourself before the accident.
LOSS OF CONSORTIUM
If you suffer a severe, long-lasting, or permanent injury, you may not be there for your family like you used to be. Your surviving spouse or family members can pursue loss of consortium damages. 
This can include:
Love and affection

Care and support

Parental guidance

Companionship

Household services

Spousal intimacy
FACTORS THAT DETERMINE PAIN AND SUFFERING AFTER A CAR ACCIDENT
There is no universal way to calculate pain and suffering damages.
However, several factors will be considered to determine how much your damages are worth:
The age of the victim.

Because younger victims are likely to endure pain and suffering for a much longer period of time than older people, they tend to be awarded more for their damages.

The nature and severity of the injury.

The type of injury suffered will affect the severity of the pain, how long the pain will last, and other long-term damages. So, the more severe your injury is, the more you will be awarded for pain and suffering.

The recovery time needed.

There is a good chance you will get a high settlement amount if your injuries take a long time to heal. Such injuries are more likely to affect your mental health and quality of life in general.

The effect on the enjoyment of life.

This refers to how the collision affects your ability to socialize, engage in hobbies, and perform other activities. The greater the effect of the injuries on your enjoyment of life, the more your pain and suffering will be worth.

Anticipated future problems.

If there is potential for ongoing consequences that could lead to further pain and suffering, the settlement amount you receive will likely be higher than in normal cases.

Mental health.

When evaluating pain and suffering, judges and juries will consider the psychological effects of the car accident.
HOW AN INJURY LAWYER CAN HELP
If you want to earn compensation for all of your damages, including pain and suffering, then you should work with an experienced personal injury lawyer. 
Car accident attorneys can help by:
Conducting an independent investigation.

A thorough investigation and analysis of your case will help establish important facts and collect additional evidence.

Offering expert advice.

Your lawyer can advise you to keep a journal to document your pain and suffering. The record may include details such as your pain levels, the help you need with daily activities, and any special occasions you may have missed due to your injuries.

Gathering evidence.

A good lawyer will help you collect crucial evidence to prove your pain and suffering. Important evidence includes photographs of your injuries and pictures of yourself in the hospital while recovering. Other critical pieces of evidence are medical records, police reports, and witness statements.

Negotiating on your behalf.

Your lawyer will use their skills, experience, and data from past cases to negotiate with the insurance company. This will increase your chances of getting fair compensation for your losses.

Offering support.

Most lawyers will do more than just provide legal services. Your Milwaukee car accident attorney will offer you the support you need so you can focus on your recovery.
Calculating the value of pain and suffering in a car accident case is a challenging task. If you have been injured or lost a loved one in a crash, get in touch with a Milwaukee car accident lawyer as soon as possible. An experienced lawyer will help you obtain the compensation you truly deserve.
Contact Welcenbach Law Offices today to schedule a free consultation with one of our Milwaukee car accident lawyers.