Back Injury Settlement Without Surgery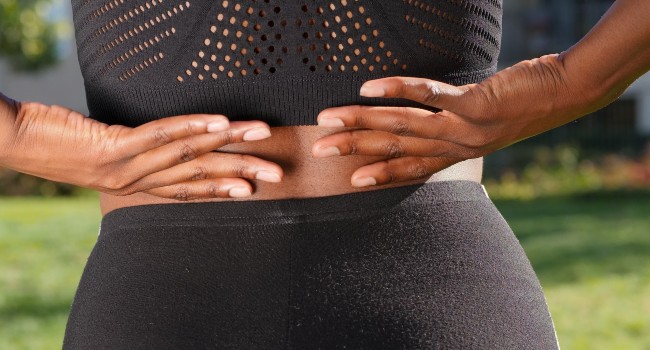 You were hurt in a car accident—rear-ended by another driver.
They were speeding, ran a red light, and slammed into the back of your car, sending shock waves up your spine.
Now that you're recovering, there's no telling how high your medical bills will climb. Worse, your time away from work means figuring out how to make up for it without your regular paycheck.
You're living your worst nightmare.
Sure your back injury didn't require surgery, but you're still in a lot of pain; you'll need physical therapy, and if it wasn't for the other driver, you wouldn't be in this mess in the first place.
At this point, you want to know how much money you can get for your injuries—and what it's going to take to get paid. Don't worry; we've got answers.
Average Back Injury Settlement Without Surgery
The average settlement for a severe back injury that doesn't require surgery is between $10,000 and $50,000—but this figure ultimately depends on the extent of your damages and how the injury has impacted your life.
You've got new problems to worry about when injured, like your medical bills and property damage expenses. And on top of that, your injuries could force you away from work—meaning while you're racking up all these bills, you're also losing money.
And when you suddenly can't do what you used to or take care of yourself or your family as you want, this can severely impact your psychological state.
Because of this, injury victims may be able to claim compensation for:
Lost wages and reduced earning capacity
Past and future medical expenses
Pain and suffering
Physical therapy
Sample Settlements in Back Injury Cases
Average settlement statistics do not determine how much money you'll get. Why?
Because your back injury is your back injury, and unless the other person was hit in the same exact way and had the same exact injuries and pre-existing conditions, your settlements won't look the same.
However, sample settlement cases can help give you an idea of the compensation possible for your case.
Below is a list of examples of back injury settlements we've won in Milwaukee:
$154,000.00 – Workers' compensation settlement for a lower back injury
$650,000.00 – Settlement of work injury claim due to a chair collapse that resulted in back surgery.
$2,300,000 – Client was rear ended by a box truck and required fusion surgery.
The only way to know the worth of your injuries is by speaking with an attorney who practices personal injury law specifically.
Common Back Injuries for Personal Injury
Back problems can occur from various causes—slip and falls, car crashes, and work-related accidents, to name a few. But no matter how they're caused, they typically all end the same: lots of pain, doctor's visits, physical therapy, and medication.
Here are a few common back injuries.
Herniated Disc
Accidents can lead to disc damage in the vertebrae. A herniated disc can appear anywhere on the spine, most commonly in the lower back. It occurs when one of the discs that cushion the bones of your spine tears or leaks. Various treatments are available for herniated discs, including ice and heat therapy, physical therapy, and anti-inflammatory drugs.
Spinal Cord Injuries
When you "break your back," what you actually have is a spinal cord fracture. And as dire as it sounds, most of these back injuries do not require surgery. To treat it, you may be required to wear a back brace or other garments to keep your spine in place as it heals.
Soft Tissue Injuries
Soft tissue injuries may not seem as serious as a broken bone or permanently damaged condition; however, victims should not ignore them. Soft tissue injuries to the muscles in the back can be excruciatingly painful, and you should seek medical attention immediately.
Statute of Limitations for a Back Injury Claim
Generally, the statute of limitations in personal injury cases is three years in Wisconsin but can vary depending on the circumstances. Statutes of limitations set the maximum time required to initiate legal action. The statute of limitations changes based on the jurisdiction. After your injury, contact an experienced back injury lawyer immediately to ensure time doesn't run out in your case.
How Do I Get Compensated After a Back Injury Accident?
You can seek compensation for a back injury in two ways: a personal injury lawsuit or an injury claim. Usually, the claim will precede a lawsuit and is initiated by your lawyer. During claim negotiations with the insurance company, your attorney will try to determine a fair settlement that covers your current expenses and future costs.
Even minor accidents can result in serious back injuries. We have a long history of case results to support this, which can help us prove your case and snatch more compensation for your injuries from insurers. To fully understand the value of your back injury case, book a free consultation with a skilled injury attorney as soon as possible.
Our attorneys will examine your case, determine if there are viable claims, and help you get compensated for your damages.