What Is the Value of a Burn Injury Settlement?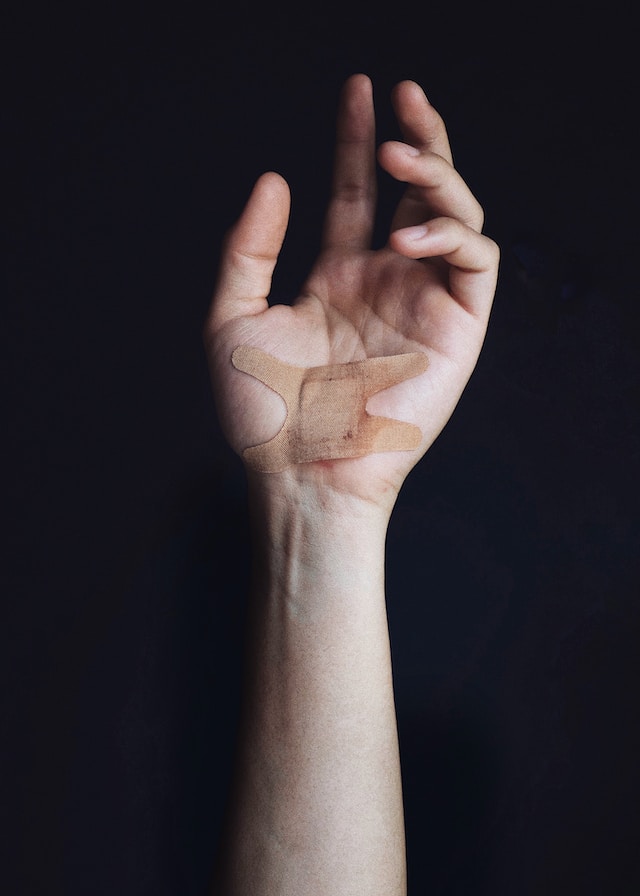 When someone suffers a burn injury, it can be devastating. The physical and emotional toll is significant, as are the financial costs of medical treatment. Victims may be able to seek compensation through a burn injury settlement, which could help them get back on their feet financially.
In this article, we'll discuss the value of these injury settlements and provide examples of cases that have been settled.
Burn injuries often require long-term medical care and rehabilitation, resulting in excessive medical bills. If a victim's burns were caused by another person or company's negligence or recklessness, they may have grounds for filing a lawsuit.
Overview of Burn Injury Settlement Amounts
When it comes to burn injury settlements, the amount of compensation varies depending on a number of factors.
Generally speaking, most people can expect to receive anywhere from tens of thousands up to millions in damages, though exact amounts depend on individual cases.
For example, an accident that resulted in minor burn injuries would result in a lower settlement amount than an accident that caused a severe and debilitating burn injury.
So while no two situations are alike, these examples help us better understand how the circumstances of a burn injury can affect your settlement amount.
Factors That Impact a Burn Injury Settlement
There are several factors that can affect your burn injury settlement, such as:
The extent of the injuries sustained
The age of the victim at the time of injury
Any medical expenses incurred in treatment or rehabilitation
The amount of pain and suffering endured
Any lost wages due to being unable to work
Negligence is another important factor in any burn accident case. Your personal injury attorney must be able to prove negligence on behalf of the other party for you to earn compensation. However, if liability is disputed by either side, you may have to go to court, which could significantly impact how much money you receive.
Types of Damages Included in Settlement Agreements
Burn injuries can be incredibly traumatic, both physically and emotionally. That's why it's important to understand the different types of damages that can be awarded in a settlement agreement. Two of the main damages are compensatory and punitive.
Compensatory damages are designed to reimburse a victim for medical bills, lost wages, pain and suffering, and other expenses. In some cases, compensation may also be provided for psychological treatment and counseling related to the trauma of the burns.
Punitive damages, on the other hand, are designed to punish those who have acted recklessly or with disregard for another person's safety. The purpose of punitive damages is to discourage the defendant from acting in a similar manner in the future. For example, if your burn injury was caused by gross negligence, you may be awarded punitive damages.
While these awards don't always reflect the full extent of the trauma, they can provide much-needed relief from economic hardships and can provide some sense of closure.
Examples of Burn Injury Settlements
Burn injury settlements are usually determined based on the severity of the injuries and how they have impacted the injured person's life.
For instance, suppose that someone suffered second-degree burns over 40 percent of their body following an explosion. They were awarded $2 million for medical bills alone; additionally, they received punitive damages totaling $3 million due to negligence on behalf of the defendants.
Another example could be someone who sustained third-degree burns from hot oil splashing onto their face and arms while working in a restaurant kitchen. They were granted $1 million for past and future medical costs as well as lost wages. In this case, gross negligence wasn't involved, so the plaintiff was not awarded punitive damages.
These examples demonstrate that burn injury settlements can vary widely depending on factors such as the extent of physical damage and economic losses incurred by the victim. It is important to understand these considerations when seeking compensation for a burn injury claim.
Contact Welcenbach Law Offices Today
Burn injury settlements can vary widely depending on the severity of the injuries. People who have suffered burns need to be aware that a settlement will likely include both economic and non-economic damages for their pain and suffering. And in some cases, they may be awarded punitive damages as well. A person should seek out an experienced attorney if they believe they qualify for a settlement from their burn injury.
Having an experienced lawyer by your side can help ensure you receive just compensation for all types of damages associated with your burn injury. Your personal injury lawyer will also be able to negotiate with insurance companies and employers on your behalf in order to get the best possible outcome for you. Your lawyer will make sure that any agreement is fair and reasonable so that it covers all past, present, and future costs related to the accident or incident.
If you need legal representation after sustaining a burn injury, contact a personal injury lawyer from Welcenbach Law Offices.
Call today to schedule a free consultation.