The Long-term Effects of Bicycle Accident Injuries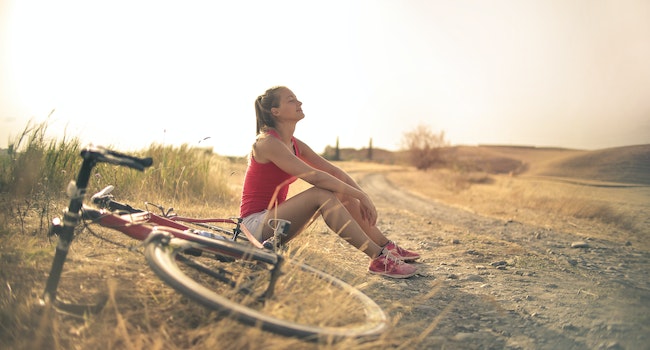 Bicycle accidents can cause serious, long-term injuries that can have a significant impact on the lives of victims. From physical pain to financial struggles and emotional trauma, bicycle accident injuries can be devastating for individuals and their families.
This article will take an in-depth look at the long-term effects of bicycle accident injuries, exploring how they affect victims both directly and indirectly.
Welcenbach Law Offices can help you get fair compensation for your damages. Contact our Milwaukee bicycle accident lawyers today to schedule a free consultation.
Types of Bicycle Accident Injuries
Common types of bicycle accident injuries include:
Broken bones — Broken bones are the most common type of injury from a bike crash. They can range from minor fractures to major breaks that require surgery or other medical interventions.
Soft tissue damage — Soft tissue damage is also very common in these crashes, including torn ligaments, sprains, and bruises.
Head trauma — Head trauma is another common injury that may lead to concussion-like symptoms such as headaches and dizziness.
Spinal cord injuries — Spinal cord injuries are more severe and can result in temporary or permanent paralysis, depending on the severity of the crash.
While these injuries can be devastating, you can seek compensation through a personal injury claim. Let a Milwaukee bicycle accident lawyer help you get the compensation you deserve.
Diagnosis and Treatment of Bicycle Accident Injuries
A diagnosis of a bicycle accident injury typically involves a physical assessment and imaging tests, such as x-rays or MRI scans.
Treatment options depend on the type and severity of the injury but may include:
Rest and immobilization
Medication to reduce pain and inflammation
Physical therapy to improve mobility
Surgery
Recovery can take weeks or months, depending on the extent of the damage. The medical team will work with you to ensure they have access to all resources necessary for proper recovery and rehabilitation. They may also recommend lifestyle changes that could help prevent similar injuries from occurring in future incidents.
A personal injury lawyer can help you recover your medical bills and other damages from the bicycle accident.
Physical Impacts of Bicycle Accident Injuries
The physical impact of a bicycle accident injury can be far-reaching and long-lasting.
Many cyclists suffer from broken bones, torn ligaments, or other musculoskeletal injuries that can take weeks or months to heal. Physical therapy may be necessary to help restore mobility and strength in the affected area. Pain medications may also be prescribed to manage discomfort during the healing process. In some cases, surgery is required to repair any damage that cannot heal on its own.
All these treatments will have varying degrees of success depending on the severity of the injury and how quickly it was treated after the accident.
In addition to medical treatment, lifestyle changes must be made following a serious bike accident injury. Depending on the nature of the injury, you may need to avoid activities—such as sports or heavy lifting—for extended periods while recovering. This could mean taking an extended break from work or adjusting daily routines to accommodate new limitations due to pain or mobility issues.
Psychological Impacts of Bicycle Accident Injuries
The psychological impact of bicycle accident injuries can be devastating and long-lasting.
Victims often experience the following:
Depression
Anxiety
Post-traumatic Stress Disorder (PTSD)
Nightmares
Intrusive thoughts about the events leading up to their injury
The emotional pain associated with these symptoms can cause them to become socially isolated from family and friends. In some cases, it may even lead to suicidal ideation or attempts at self-harm.
Victims may also have difficulty sleeping due to persistent worries about future accidents or flashbacks of previous traumatic events. This can further exacerbate their mental health issues as sleep deprivation increases irritability, confusion, and decreased concentration levels.
In your personal injury claim, you can also recover compensation for the emotional distress you've experienced due to your bicycle accident.
Contact Welcenbach Law Offices Today
Bicycle accident injuries can have long-term physical and psychological effects. Victims of these accidents should be aware of the severity of their injuries and take steps to ensure they receive proper medical treatment.
Due to these severe damages, bicycle accident victims may have the right to financial compensation. A bicycle accident lawyer from Welcenbach Law Offices in Milwaukee can help you file a claim and win maximum compensation for your injuries.
Call us today to get started on your claim.