Milwaukee Zantac Lawsuit Lawyer
Zantac Lawsuit Attorney Serving Milwaukee and Surrounding Areas
If you or a loved one been diagnosed with cancer and were a user of Zantac, you may be entitled to compensation.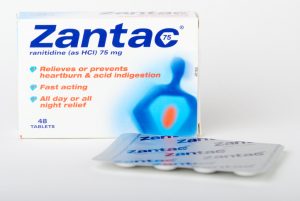 On September 13, 2019, the Food and Drug Administration (FDA) released an official statement alerting patients and healthcare providers of a safety concern regarding ranitidine, which has commonly been bought and sold under the brand name, Zantac. The FDA statement came after tests by independent researchers demonstrated the product contained toxic levels of a carcinogenic ingredient known as NDMA in certain formulations of Zantac tablets, capsules, and oral solutions. A Milwaukee Zantac lawsuit lawyer can help answer your questions.
Then, in January 2020, the FDA again alerted the public of a number of voluntary recalls of a number of products based on ranitidine. Since then, thousands of lawsuits have been filed against the makers of ranitidine products, for selling the drug without warning consumers that the drug caused cancer and other health problems.
There have been so many lawsuits involving the over the counter and prescription medication Zantac (ranitidine) is because, according to the FDA, the product contains toxic levels of NDMA, which has been shown to cause many health-related issues,  including cancer.
What is Zantac?
Many people who have taken ranitidine (Zantac), or those whose loved ones have taken the drug, are understandably worried about the recall and the numerous statements from the FDA regarding the link between ranitidine (Zantac) use and cancer. The link came about after laboratory results showed that certain ranitidine (Zantac) products contained toxic levels of the environmental contaminant, NDMA, in concentrations ranging from 3,000 to 31,000 times higher than the agency's recommended daily intake of 96 mg.
That level poses a significant concern because, although NDMA is a common chemical found in nature, it is also classified as a carcinogen. Many studies dating back to the 1980s have demonstrated a strong link between consuming excessive amounts of NDMA and various types of cancer. Even if it doesn't cause cancer, NDMA can also be toxic to the liver and lead to liver damage. Since July 2019, a large number of heart and blood pressure medications have been recalled after toxic levels have been reported.
Since July 2019, multiple heart and blood pressure medications—including Zantac—have been recalled after investigations found toxic levels of carcinogens present in the products. Investigations into the scope of the issue continue, so many more such products may be found.
What Does Zantac Treat and Who Has Been Affected?
Ranitidine is a histamine-2 (H2) blocker medication that is available over-the-counter (OTC) and by prescription to treat various health conditions. It works in the body primarily by reducing the amount of acid produced in the stomach. It is commonly used to treat heartburn relief, gastroesophageal reflux disease (GERD), Zollinger-Ellison syndrome, and peptic ulcer disease, among others.
The actual scope of the impact of Zantac on the marketplace is still not entirely clear, although there have already been thousands of dangerous drug personal injury claims against the primary manufacturers of Zantac for their alleged failure to disclose the risks inherent in taking their products. As of 2016, more than 15 million prescriptions were written for ranitidine in the United States alone, but there are likely many more, since many other countries have sold the medication around the globe. In recent years, many of those countries, including Canada, have issued mandatory recalls for all ranitidine (Zantac) products, although the United States has not joined them so far.
Are All Forms of Zantac Unsafe?
To date, the FDA has stated that not every medication marketed in the U.S. under the name "ranitidine" is toxic and many have not been recalled. The agency has continually updated consumers on the scope of the "impurities" in ranitidine (Zantac) products, and they continue to investigate. They have currently not issued a mandatory recall for all ranitidine products, but many drug manufacturers have issued voluntary recalls in response to the independent finding of carcinogenic ingredients.
There has not yet been any mandatory recall issued by the FDA for Zantac products. However, many drug makers who manufacture Zantac products have issued recalls voluntarily in response to cancer-causing concerns.
Several ranitidine (Zantac) product drug makers have been named in recent lawsuits for failing to protect consumers from the drug's NDMA risk. Some of the largest of those who have been named so far include pharmaceutical behemoths like Pfizer, Sanofi, and Boehringer Ingelheim, all of which have made huge profits from their ranitidine/Zantac product lines. The plaintiffs in Zantac personal injury lawsuits have claimed that these drug makers marketed and sold drugs contaminated with toxic levels of NDMA, but failed to disclose the associated health risks of these products to consumers.
To date, it is unclear whether makers of Zantac knew of its cancer-causing effects prior to making, distributing, and selling it. No definitive statement has been released from Zantac drug makers regarding whether they were truly aware of the cancer risk prior to findings reported by the FDA and other researchers. That said, however, there have been a number of peer-reviewed studies indicating that it's very likely the drug makers were aware of the risk for high NDMA levels in their products and simply neglected to disclose this risk to the public. For instance, one peer-reviewed study published in 2016 in the journal Carcinogenesis found that healthy patients who had taken ranitidine products were 400 times more likely to have elevated NDMA levels in their urine compared to patients who had not taken ranitidine.
Valisure, which was the online pharmaceutical company that first detected and reported the toxic NDMA levels in ranitidine/Zantac products, has confirmed that the cancer-causing effects of NDMA are "well characterized in the scientific literature". Since then, there has been a large amount of research showing that ranitidine HCL, the active ingredient in Zantac, can metabolize to form NDMA, which is recognized by reputable health agencies worldwide as a cancer-causing agent. The last thing they would want is a handful of wrongful death cases on their hands.
The primary types of cancer linked to ranitidine/Zantac use include:
Stomach cancer
Bladder cancer
Esophageal
Liver cancer
Lung cancer
Kidney cancer
Angiosarcoma (cancer of the blood)
In addition to cancer, other health problems that can develop as a result of taking recalled forms of ranitidine/Zantac include reduced kidney, lung, and liver function, as well as liver fibrosis and liver scarring.
What Types of Zantac (Ranitidine) Lawsuits Have Been Filed?
While it is true that many Zantac lawsuits have been filed after someone developed cancer after taking ranitidine, that is not the case for everyone. For example, if you took ranitidine for years, but you haven't been diagnosed with cancer, you may still be eligible to file a Zantac class action lawsuit to recover compensation for every dollar you spent on the medication. Likewise, if you took Zantac and experienced other health issues, but not cancer, you may be able to file a Zantac personal injury claim.
Understanding the difference between the various types of lawsuits available against Zantac manufacturers can help those who have been harmed by the drug's dangerous effects seek the compensation they deserve and know which claim makes sense for their situation. A personal injury claim is a lawsuit filed by an individual to recover for the harmful effects of ranitidine/Zantac caused by negligent parties, such as pharmaceutical companies who failed to warn patients, doctors, or consumers about Zantac's possible health and cancer-causing risks, thus imperiling that person's safety.
Ranitidine/Zantac personal injury claims can be filed against the drug manufacturers, distributors, pharmacies, and any other parties who marketed, sold, or distributed ranitidine/Zantac to individuals and who were aware of its harmful, cancer-causing risks. The number of damages that may be awarded in a Zantac personal injury claim may depend on several factors, such as the type and severity of health effects, including cancer, that were caused by Zantac.
Contact Our Milwaukee Zantac Lawsuit Lawyer Right Away
Recalls on products such as this can be very serious and require the need for an excellent Milwaukee personal injury attorney. If you have any uncertainty on whether you qualify for compensation after having taken Zantac recently or in the previous years, don't hesitate to call our Milwaukee Zantac Lawsuit attorney right away. We can help you recover the full compensation that you deserve and find out if you are eligible. Call us today at (414) 774-7330. Don't wait for these severe health effects caused by Zantac to get the best of you.