Milwaukee Estate and Probate Litigation Lawyer
Estate and Probate Litigation Attorney Serving Milwaukee, WI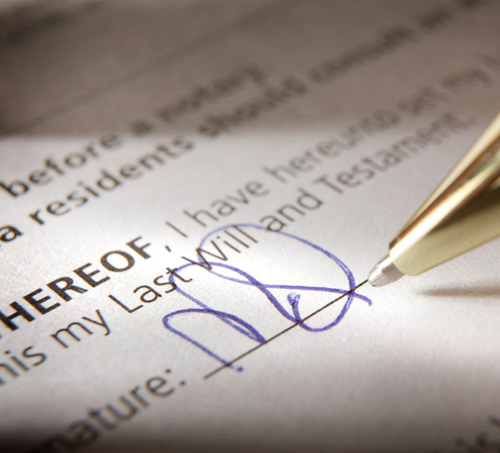 Do you have estate and probate litigation questions, such as whether or not a will is valid, that require the knowledge and skill of an experienced trial lawyer? Are you questioning whether a relative, guardian, executor, personal representative or trustee has breached their duty, mismanaged assets, or stolen assets?
Do you need help starting or completing a probate claim in Wisconsin? Look no further for skilled legal assistance.
Our estate and probate litigation attorneys in Milwaukee, Wisconsin routinely represent blood relatives, heirs, beneficiaries, creditors, personal representatives and trustees in all types of estate, probate and trust matters.
We handle cases relating to the following:
Will Contests
Undue Influence
Elder Abuse
Guardianship Contests
Guardian Mismanagement
Breach of Fiduciary Duties Litigation
Beneficiary Designation Disputes
Life Insurance Disputes
Estate Mismanagement
Estate Claims
Trust Funding
Trustee Mismanagement
Power of Attorney Theft and Mismanagement
Often times, estate and probate disputes involve other issues such as real estate, tax, business, and insurance law.  Our Milwaukee Estate and Probate lawsuit attorneys have extensive experience in all of these areas that make us one of the leading choices to help assist you in your matter.  We have spoken to local, state and national groups in the areas of will contests, undue influence, beneficiary designation disputes, and other elder law matters.
See How We've Helped Others Protect Their Assets
"Welcenbach took over a relatively simple estate distribution after two other firms tried, but failed to assist me getting it closed. By the time Welcenbach took it over, much time had gone by, and it had become relatively messy. Their team kept the government's team away and kept the wheels turning until the estate could be successfully closed correctly without excessive costs or fines. If a friend were having trouble with another firm, I would suggest Welcenbach. It would be better yet just to start with Welcenbach, and get it done right the first time!" –John D
At Welcenbach Law Offices, we offer specialized expertise in a variety or probate related disputes, combined with a team of attorneys experienced in civil litigation for personal injury disputes, workplace disputes, and will and trust negotiations. Whether you need help interpreting a will, replacing a vulnerable person's conservator, facing a probate court battle, resolving property disputes, or managing the assets of a trust, we're Milwaukee's leading choice for estate, will, and probate legal assistance.
Reach Out To Welcenbach Law Offices Today
No matter how simple or complex your probate or estate litigation case, we can help assist you. Contact us for more information by email or call (414) 774-7330 with any questions.