Milwaukee Dog Bite Lawyer
Dog Bite Attorney Serving Milwaukee and Surrounding Areas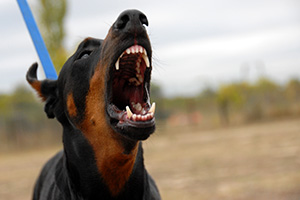 Welcenbach Law Offices, SC represent thousands of injured clients in Wisconsin and the surrounding communities. For over three decades, our team has garnered a reputation for responsiveness, professionalism, and getting results. Each case is handled by a lawyer who focuses on that particular area, but we also collaborate on each case that we take on in order to maximize its results.
Our team at Welcenbach Law Offices, S.C. understands the stress and financial hardship you may be experiencing. We have successfully helped many clients get compensation for lost wages, destroyed property, medical bills, and more. No two cases are the same, which is why we take the time to thoroughly research the facts in order to create a strategy that will work for you. When you work with us, you can trust that we are fighting for your best interests and are doing everything possible to maximize your financial recovery.
Compensation for Dog Attacks
Pet owners are responsible for feeding and maintaining their pets, as well as for training and restraining them so that they do not get loose or attack innocent individuals. When a dog owner is negligent in these areas, their pet could cause serious injury to an individual due to an attack or a dog bite. Although dogs mouths are considered to be one of the cleanest out of all other pets, bacteria are still present and can cause serious infection and illness. Rabies is no longer common in dogs (though it is not entirely ruled out), but tetanus, staph infections, and blood poisoning can all occur.
The actual physical injury caused by dog bites can be serious, as well. Deep puncture wounds are highly susceptible to infection, and tear wounds can leave permanent scars. Do not hesitate to hire a Milwaukee dog bite attorney if you have been bitten by a dog. The lawyers at Welcenbach Law Offices, S.C. will help you locate the dogs' owner if necessary, and will assist you in filing a personal injury claim and fighting for the compensation you deserve. Otherwise, you could face unaffordable medical bills for injuries that were not your fault.
Have you suffered an injury due to dog bites or another animal attack? The law provides that an owner or a keeper of a pet must take reasonable means to ensure that the animal does not cause you any harm.
Contact a Milwaukee Dog bite Lawyer Today!
If you've suffered harm due to someone's negligence, call Welcenbach Law Offices today. We have handled dog bite cases from poodles to pit bulls. Wisconsin provides for strict liability if you are bitten or injured by a dog. In addition, if the dog had previously bitten someone else, then double damages may be available.
Our clients are our greatest, most trustworthy advocates!
The attorneys with our firm work as a team to obtain the best possible results for each client case. We understand the pain and suffering that you are going through and we will do everything possible to recover the full amount of your damages. Our team is comprised of seasoned trial attorneys who will not hesitate to take your case to trial if necessary. Contact our offices right away or complete our online evaluation form to find out what a lawyer from our firm can do for you.